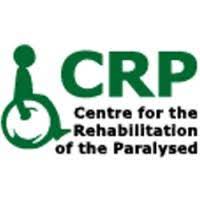 LECTURER (CONSULTANT), PROSTHETICS AND ORTHOTICS
Job Category: Full time, Contractual
Salary Range: AS per CRP Policy
Job Location: Savar, Dhaka, Bangladesh
Application Deadline: Saturday, September 10, 2022
About CRP and BHPI
The Centre for the Rehabilitation of the Paralysed, popularly known as CRP, is a non-profit national organization founded in 1979 in response to the desperate need for rehabilitation services for People with Disabilities. CRP is responding to the needs of Persons with Disabilities by delivering comprehensive rehabilitation services to the underprivileged people free of cost or subsidized as much as possible with donors' support through treatment, training, education, employment, accessibility, advocacy and awareness raising in the community. These interventions are contributing towards the purpose of the UN Convention on the Rights of Persons with Disabilities (UNCRPD), Millennium Development Goals (MDGs) and/or Sustainable Development Goals (SDGs) in an effort to develop an inclusive society. In addition to treatment, training and comprehensive rehabilitation services, CRP offers a high standard of education Programme in Bangladesh Health Professions Institute – BHPI, (the academic institute of CRP) where Masters, Graduate and Diploma Courses are offered in different departments including Prosthetics and orthotics, Physiotherapy, Occupational Therapy, Speech and Language Therapy, Rehabilitation Science, Radiology and Imaging among others.
Job Overview:
The school of Prosthetics & Orthotics at Bangladesh health professional institute (BHPI) was founded in February 2014. It runs a diploma training programme which is a three (3) years plus 1-year internship programme and is affiliated by State Medical Faculty (SMF) and Ministry of Health and Family Welfare (MoHFW). The school has been accredited by the International Society for Prosthetics and Orthotics (ISPO) as a Category II P&O School since 2018. The BSc degree programme started in January 2022 and is a 4-year training programme with 1-year internship. It is affiliated by Ministry of Health and Family Welfare (MoHFW) and University of Dhaka.A Lecturer's (Prosthetics & Orthotics) duty will include developing curricula, organizing subjects, instructing, encouraging, and supporting students, as well as conducting research and other scholarly work associated with prosthetics, orthotics, and rehabilitation. Through subject coordination, instruction, and supervision of students pursuing professional training or research, he or she will cooperate with others to provide an exceptional student experience. The post will be essential to the success of our diploma and bachelor programs in prosthetics and orthotics.
Key Responsibilities:
Responsibilities include but are not limited to:
Working closely with the coordinator, faculty staff, students and BHPI team to continue the development and maintenance of high-quality prosthetic and orthotic education standards
Ensuring that the training is carried out according to quality academic procedures and recognized professional standards
Ensuring that the development of teaching materials is done in a timely manner and all curriculum materials are well documented and kept up to date
Participating in continuous professional development and improvement projects related to teaching, learning or knowledge resources
Assist in the development effective curriculum focusing best prosthetic and orthotic practice nationally and internationally utilizing various methodologies including online and blended learning.
Supervise or co-supervise students undertaking research projects
Support students completing Prosthetics & Orthotics clinical placements by offering direct supervision and timely, fair, and constructive learning feedback.
Any other responsibility, as required.
Required Qualification:
Education
Essential – A Bachelor degree is Prosthetics and Orthotics from any recognized university.
Desirable – A Postgraduate degree in Prosthetics and Orthotics, Assistive technology,
Rehabilitation Science, Public Health or any other related fiend
ISPO Prosthetist & Orthotist (Former CAT-I) certificate.
certification in Teaching methodology from recognized institution
Experience
Essential – Minimum 5 years of clinical experience for candidates having a Bachelors degree
and minimum 3 years of clinical experience with candidates having a postgraduate
degree.
Desirable– 1 year teaching experience in a recognized P&O training institute.
Skills
Excellent written and verbal communication skills with ability to communicate and build effective working relationship across diverse groups of people
Ability to multitask and work well under pressure with tight deadlines
Proactive and possess a strong sense of urgency in driving work to completion
Passionate to learn new things and share knowledge with others
High standards of written and spoken English.
Competency in Microsoft Office Suite, especially Word, Excel, Outlook, and PowerPoint.
Knowledge about online learning management system is desirable
Ability to supervise and co-supervise students in research projects.
Instruction for Application:
Eligible and interested candidates are requested to send their detailed CVs consisting relevant and detailed contact information, educational qualifications, job experiences, two references etc. along with one copy of recent passport size photograph to Human Resource Department through

[email protected]

Application deadline- 10th September, 2022.
Other Information:
Only shortlisted candidates will be called for interview.
If your application is chosen for further consideration and you are called for an interview, you will be asked to submit a scanned copy of any credentials needed for the job in advance.
Any appointment/extension of appointment is subject to CRP Service Rules and Manual.
Women and people with disabilities are especially encouraged to apply.
For information on CRP's and BHPI's activities please visit: www.crp-bangladesh.org and www.bhpi.edu.bd
For any further information about the circular Please contact:

[email protected]
Link sumber: https://www.crp-bangladesh.org/Job-At-CRP/lecturer-consultant-prosthetics-and-orthotics